Hello Clients, friends, and partners of Intellectus,
Please join me in presenting a BIG welcome to the newest Senior Advisor at Intellectus Partners, Jeff Saccacio. Jeff has joined the firm as the new Head of Wealth Planning and Family Office Services.
Jeff joins us from PWC where he was a Partner in Charge of the SW region and previously head of the tax practice for Southern California. Jeff is an old friend and he, Jay and I worked closely together for a couple of years during our stint at Deutsche Bank Alex Brown. Jeff has led an outstanding career advising some of the world's top Entrepreneurs and wealthiest families.
We are excited about Jeff joining Intellectus and the significant expansion of firm capabilities that come with his deep expertise in areas such as building and managing a Family Office, Trust, Estate Planning, Tax and Structural Planning.  We look forward to introducing you directly to Jeff to discuss our expanded capabilities to serve you, our clients.
This continues to validate our ability to continually attract the best of the best to Intellectus.
Jeff brings over 40 years of experience to the role as our Head of Wealth Planning and Family Office Services.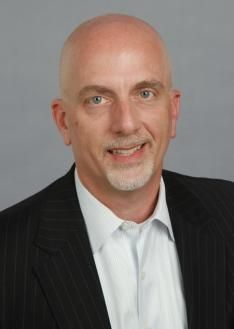 Recently retired from PricewaterhouseCoopers LLP, he served as Partner-in-Charge of its Southwest Region Personal Financial Services (PFS) practice, as well as having served as the tax practice leader for its Southern California private client services practice.
Jeff returned to PricewaterhouseCoopers LLP from the financial services industry where he served as Managing Director and Head of Wealth Planning for Deutsche Bank Private Wealth Management for the Western United States. Before joining Deutsche Bank, he served as a Managing Director and Senior Wealth Strategist providing services for The Citigroup Private Bank and Trust Company for the West Coast, Pacific Northwest and Manhattan offices.

Jeff specializes in planning for high-net worth individuals, entrepreneurs, and closely held businesses, and he has extensive experience in estate and trust planning. His unique experience in both the tax and financial services industries allows him to synergistically work with clients, their advisors and family office personal to develop and implement high value investment and wealth planning solutions.

Jeff is widely published and quoted in financial journals such as Fortune, Bloomberg Wealth Manager, Financial Planning Magazine, Investment Advisor, and Benefits & Compensation Solutions. He has spoken before various professional societies, bar associations, and civic groups, speaking before the AICPA Conference on Strategies for High Net Worth Individuals, AICPA Advanced Estate Planning Conference and University of Miami Philip E. Heckerling Institute on Estate Planning. Included among the topics he has written or spoke upon are,

 "Blind Spots: How to Sell a Business"
 "Planning for New Economy Entrepreneurs"
 "Business Succession Planning"
 "Creating and Preserving Wealth with Stock Options"
 "Planning Issues and Opportunities Confronting Corporate Executives"
 "Planning Issues and Opportunities Impacting Entrepreneurs and Business Owners"
 "Preserving Wealth with Stock Options and Executive Compensation Planning"
 "Using Trusts to Help Your Clients Implement Their Legacy"
 " Integrating Philanthropy Into Your Client's Wealth Plan Using a Private Foundation"

He hosted a popular financial and tax planning radio show, "Talkin' $ with Jeff Saccacio," for over 8 years in Los Angeles, has served as a financial expert and consultant for various print and electronic media, and has been named one of the "Best Financial Advisors" in the country by Worth Magazine for 10 years. Jeff is a member of the American Institute of Certified Public Accountants and earned from this institute his Personal Financial Specialist (PFS) designation. He holds a BBA in accounting from the University of Notre Dame and a Chartered Financial Consultant (ChFC) designation from the American College. He is a member of The Society of Trust and Estate Practitioners – USA which has granted him its Trust and Estate Practitioner (TEP) designation.

He holds a third degree black belt in American Tae Kwon Do. Jeff is a past President and member of the Board of the Alzheimer's Association of Orange County, where he served for over 10 years. He is also a former member of the Board of Trustees of the Orange County Museum of Art.
Feel free to reach out to set up some time with Jeff,
Cheers,